On 16th March 2020, with the Covid 19 lockdown looming,  Parish Pals was born, when 42 willing residents stepped up to become community volunteers.
Parish Pals came to the aid of their friends and neighbours, particularly supporting those who had to shield or isolate.
Twelve months later we are still in lockdown and they are still on standby to help if needed.
So, we want to say a really heartfelt thank you for being such great Pals.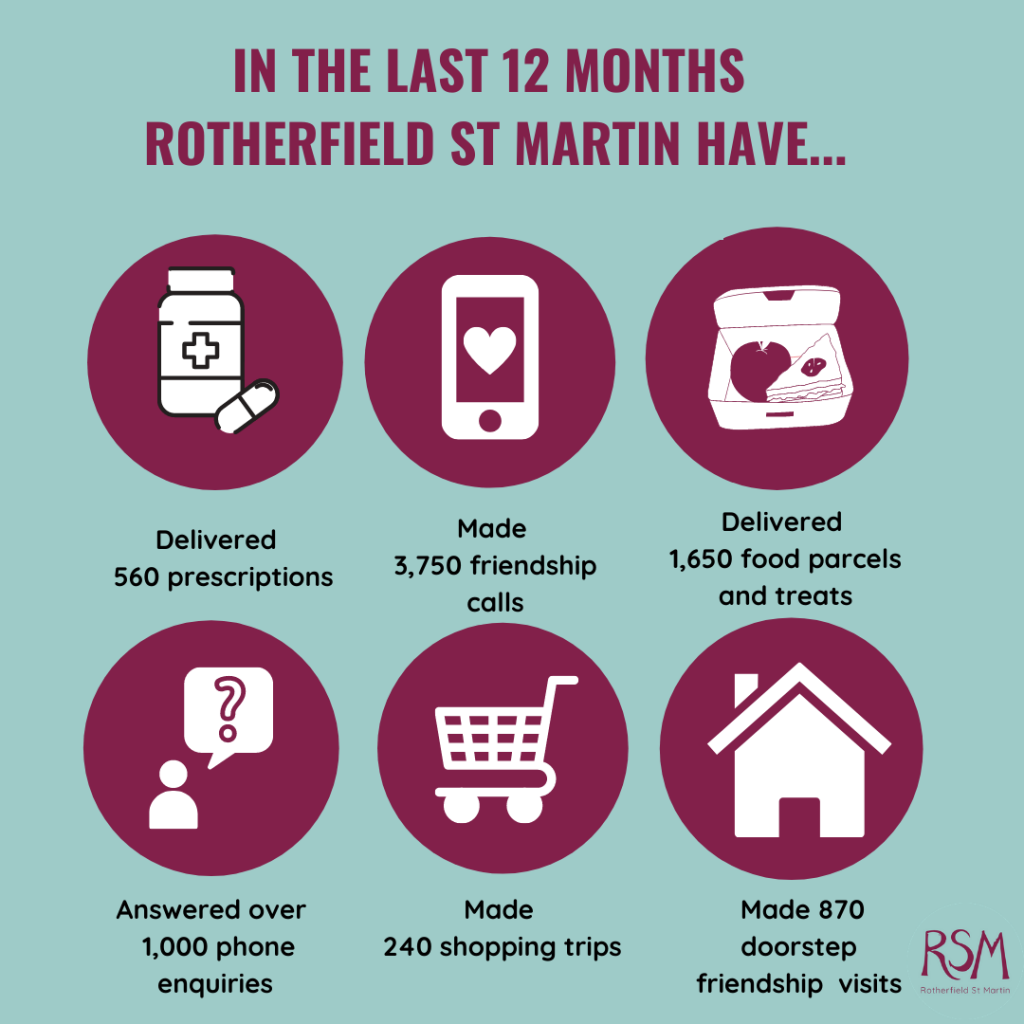 The Future of our Parish Pals
Having reached our one year anniversary, we have been discussing their future, post Covid pandemic.  The good news is that Parish Pals is firmly part of RSM and is here to stay.
In the future our Parish Pals to have two roles:
To spring into action to help whenever there is a community crisis or need (e.g. future lockdowns/heavy snow etc)
To support, facilitate and take part in community events to foster friendship and community camaraderie.
Communications
The Parish Pals Facebook group will continue to post useful information to keep our community well informed.
We have also updated the free to use Parish Pals App so that our community has local information all in one handy place on their phone.
New Village Diary
And in exciting news, we have added a Village Diary tab so that all local clubs and businesses can advertise special events and hopefully we will never have the clash of community quiz nights ever again!!! 
If you haven't already got the App, go to this link on your smartphone https://parishpals.glideapp.io/