About Rotherfield St Martin
Our story…
Rotherfield St Martin is a community led charity dedicated to providing holistic support to older people living in our rural community. The main focus of which is to prevent isolation and loneliness.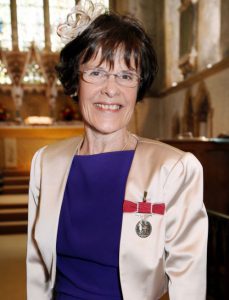 The charity was started in 2004 by founder Jo Evans, BEM.  Jo firmly believed that with the right support from the community, older people could remain in their own homes, living independent and enjoyable lives. From humble beginnings, in Jo's front room, with a small group of folk meeting for weekly tea and buns, the charity has grown to a membership of over 220 members with a wealth of activities and services to help combat isolation and loneliness and to promote good health.
We have been recognised nationally and locally for our work and have received a number of high-profile awards. In 2013 we won a Centre for Social Justice Award for our work tackling isolation and loneliness and Jo our founder was awarded a BEM for services to older people, accolades of which we are honoured and proud.
Since our inception, we have received funds from sources such as Big Lottery Fund, Tudor Trust, Lloyds TSB and John Armitage, along with more local grants such as Wealden District.
Following the national profile we have garnered, we are looking to develop some new areas of work. Amongst our aims are to:
Become a dementia friendly village
Expand our dementia programme
Develop a blueprint for community-based care of older people that can be replicated across the country
Mentoring and guiding other community organisations to set up their own initiatives.
In 2010, a research project, supported by the University of Brighton's Community University Partnership Programme (Cupp), looked at the services offered by RSM, set against a background of Government cuts in the field of health and social care. Read this fascinating report by clicking here.
Our purpose…
Rotherfield is a rural village and has a higher than average number of older residents, with over 25% of the local population being aged 65 and over. Most of the beneficiaries of our charity are within the age range 70 to 89.
For older people, there is a lack of infrastructure, poor transport links, and reduced access to services. We address the resultant isolation and loneliness for older people living in Rotherfield and surrounding areas by offering a daily programme of activities, including trips out, making new friends, social gatherings, learning new skills, clubs, exercise classes, therapies, signposting, befriending, a volunteer driver scheme, holiday at home scheme, hydrotherapy and more.
By inspiring our community to care for one another, our vision is a community where every older person in Rotherfield and surrounding areas, enjoys a secure and enjoyable third age.
Our charity is needed due to the extent of rural isolation in our community. Our members tell us that they want and need to feel an ongoing connectedness to their community. Our centre is open every weekday for people to drop in, have coffee and cake, borrow books from our library or take part in the 15 different clubs and activities. We also offer members access to support services and connect them with local tradespeople, carers, neighbours and other useful networks. We currently have 220 members and 100 volunteers.
Our objectives…
To reduce isolation and loneliness experienced by older people, ensuring they have opportunities to live actively in their homes and communities for as long as possible
Improving older people's mental, physical and emotional well-being, reducing reliance on primary and secondary care services
Working with local and national partners to develop community led programmes for older people across the UK, particularly in dementia
Board of Trustees
Rotherfield St Martin – Board of Trustees
Our trustees work closely with the office team and hold quarterly board meetings and an annual planning day, to oversee the smooth running of the charity.
Leon Steer sits firmly at the helm with a wealth of experience of supporting all classes of older people, including the disadvantaged. Leon is very ably supported by the other trustees whose experience includes, accountancy, adult social care and legal arbitration.
The charity's Founder Jo Evans is also a trustee, whose passion and vision for the charity remains as strong as the day she founded Rotherfield St Martin.
Trustees:
Jo Evans – Founder
Leon Steer – Chair
Teresa Lipson
Mark Howard
John O'Conor
Trustees are invited to apply for vacancies as they are arise and are appointed by the board of trustees or at Annual General Meetings. To make an application, please click this link.
The Team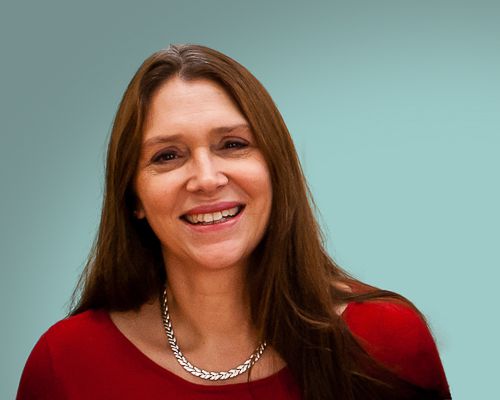 Vicky took over the helm as Charity Manager in 2018. Vicky's background is embedded in welfare and education. Vicky previously managed a local charity for 15 years before taking up the reins at Rotherfield St Martin. She has a passion for community life and all that it provides. Her ethos to life is "don't be impressed by money, followers, degrees and titles. Be impressed by kindness, integrity, humility and generosity"