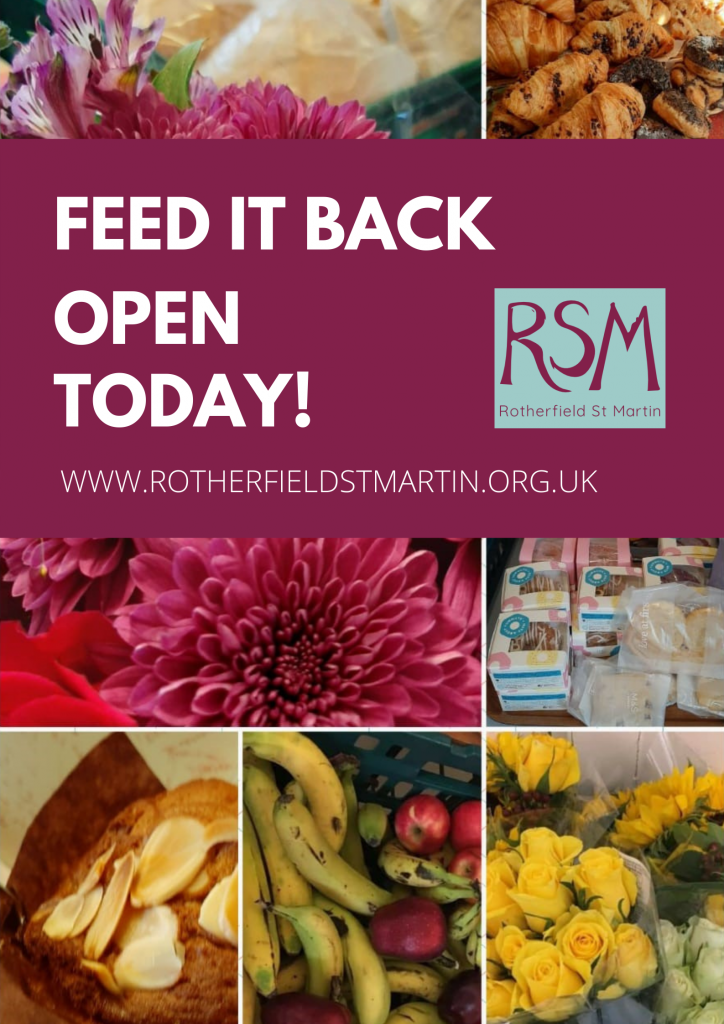 Rotherfield St Martin has become a recipient of UK Government funding under the Resource Action Fund to help support its important work to ensure no good food goes to waste. The money has been awarded to Rotherfield St Martin by WRAP, which administers the fund on behalf of Defra.
The grant will be used to contribute towards rental costs (storage), to purchase bags, wrapping materials and other associated equipment needed to provide the Feed It Back table each week and to support our emergency food deliveries.   
Vicky Cheeseman, Charity Manager said: "No one likes to see good food go to waste. Throughout the lockdown period, RSM has distributed surplus food to members of our community who have been unable to get out for any reason, and we provide a Feed It Back table twice weekly (Mondays & Thursdays). We also provide emergency food parcels to those in need.
Peter Maddox, Director WRAP, said: "We are delighted to help Rotherfield St Martin in its important work through the Resource Action Fund.
Resource efficiency projects such as this will help us achieve our goal of preventing waste, and better managing our precious natural resources."
The Resource Action Fund is an £18 million fund, provided by Defra and managed by WRAP, which supports resource efficiency projects in England in the key areas of food, plastics, textiles, recycling and litter. It does so through a variety of mechanisms including large and small-scale grants.
Environment Minister Rebecca Pow said; "Nobody wants to see good food go to waste. It harms our environment, it's bad for business and it's morally indefensible. By redistributing surplus food, not only do we help vulnerable people, but we save vital energy and resources in the food production chain as well as the disposal process."